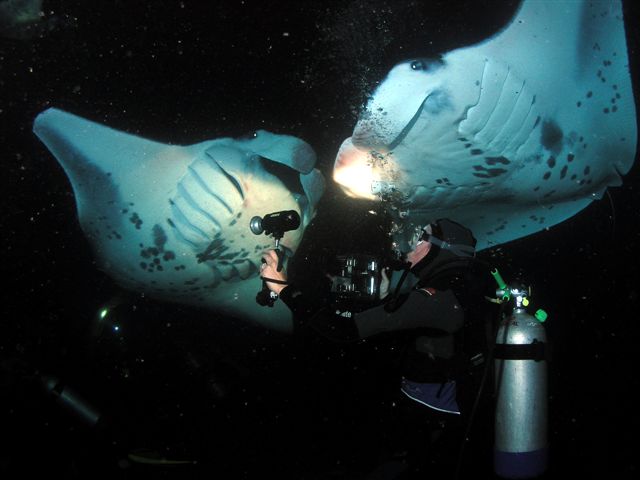 The Story
E. Ryan Leinbach came to Kona, Hawaii from Charlotte, NC in 2004 for an internship. After graduating from Appalachian State University in 2005 that internship led to a job offer.   Since 2004, she has accumulated over 2500 dives and thousands of hours in the water snorkeling with Hawaiian marine life.  The vast beauty of the Hawaiian Islands has provided her with ample photo and video opportunity.  She has also photographed in Africa, Alaska, and parts of Europe.  Check out some of her favorite shots in on the "Photographers Choice" portfolio.
Ryan's footage has been featured in several TV productions, Films, and Documentaries.
Due to Ryan's unique position as a "videographer only" and not "crew/videographer" on many charter and tour boats, she has had the privilege of learning a lot about animal behavior and body language.
Her passion is getting images of people doing things they only dreamt they could do, and allowing them to relive those moments again and again through her images.
Meet the Team
While Hawaii Ocean Productions is currently a one woman team, there are several other individuals who help around the "office"
Winston
Winston came at the age of one and loves attention only when he wants it.
Poof
Poof is part Maine Coon, and is responsible for all the fur balls in the office/house.
Lucky
A great reminder to go to the beach, for a walk, or run.  Lucky also fills in as the co-captain on the boat.